Virtual Workshops for Global Teams
Bring your team together for a relaxing and creative pottery or canvas painting workshop, no matter where they are in the world.
How it works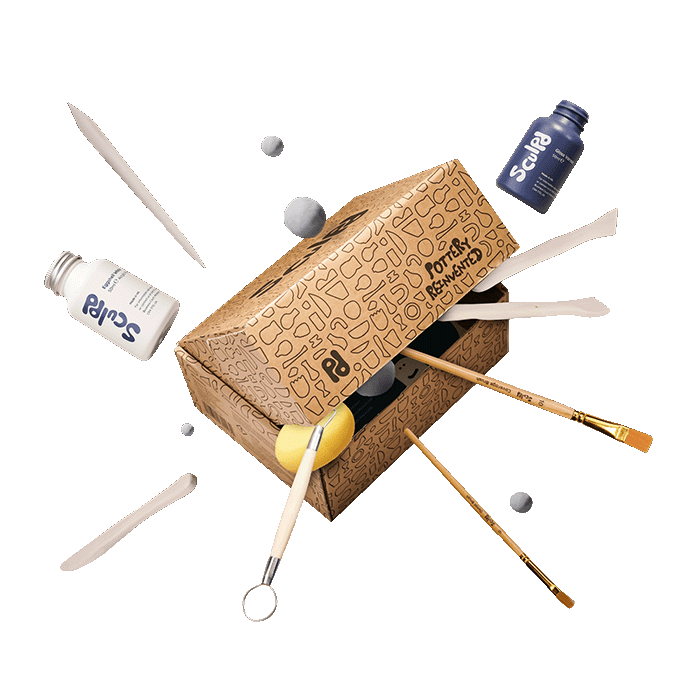 Kits delivered to your team
We ship one of our kits directly to your team members, wherever they are in the world! 😄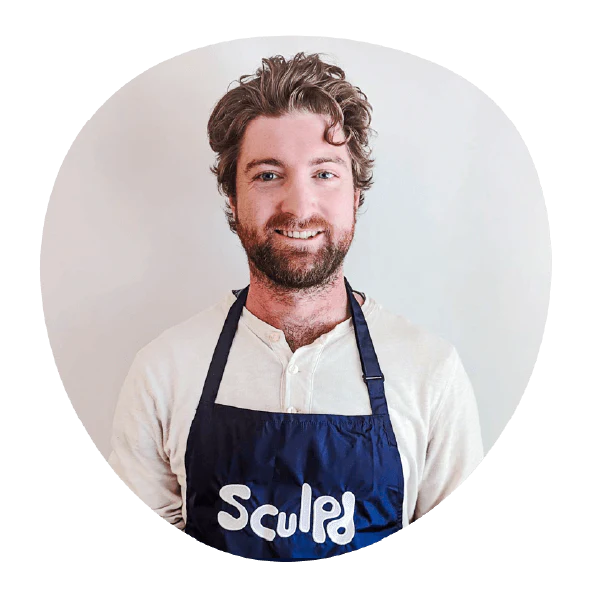 Join the class!
We host a live online pottery or painting masterclass with one of our resident crafters. 1hr - 1hr 30 of relaxing bliss!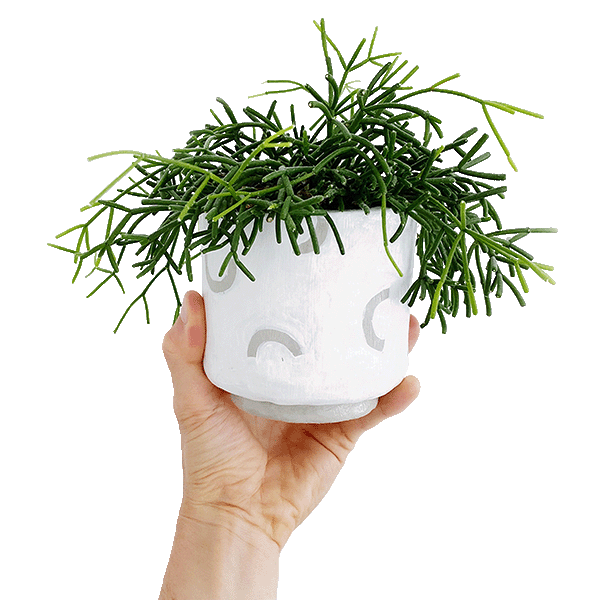 Finish at home
Your team can use their new found skill and the rest of their kits to finish off their creations in their own time.
Hear what our guests have to say
"Sculpd provided the best corporate team activity experience we've done so far! Sculpd made the process so easy and seamless for us! The session was so fun and easy to follow along with. Cannot recommend them enough."

Michelle

Marketing Manager, Twitter
"Our team of 30 enjoyed a fun and engaging hand building pottery class with Sculpd. A huge plus was that Sculpd shipped to both the US and UK where our team is distributed, with no cost difference! Pre-event logistics were managed smoothly, which made the day-of a delightful experience for everyone"

Lucia

Program Manager, Google
"The team were so excited to receive the Sculpd packages, they were amazing! The class was great and really tailored to us and suited our competitive nature, with the clay dog making challenge. We really enjoyed making our masterpieces and all had plenty of clay left."

Megs

Office Manager, Butterbox
"Our Sculpd masterclass was great. Everything from getting the box to the delivery of the masterclass was top notch. It brought our team of 60 together (virtually) in the best way"

Tim

IT Manager, Mention Me
"Our Sculpd Masterclass was excellent! Engaging, fun, organised, creative, relaxing - it allowed our team to spend time together productively and with a lot of laughter!"

Jane

Marketing Lead, Supersolid
"We had a Sculpd Masterclass as a team event for our marketing team of 30 people. All the planning up to the session was very smooth thanks to the great Sculpd team. We came up with the concept of making animal shaped plant pots for the session and it was great fun! Our instructor explained the process very clearly and made sure that everyone stays engaged."

Deniz

Marketplace Manager, Dyson
Reserve your time and date
Complete our short booking form and share details about your preferred date. You'll then have an event manager guiding you through the rest of the process.
We organise all kit deliveries
Two weeks before the event we'll ship out your kits. These can go to either individual address or all to one address. We have stock in the USA, CA, UK and EU so shipping should only be a few days, no matter where you are!
You're all set!
In the week before the class we'll introduce you to your chosen host and will share some tips for preparing your workspace. On the day of the event, all that's left is to join the class and get stuck into your clay day!